Is your vehicle scale the bottleneck in your process chain?
---
Weighing systems with truck license plate recognition (ANPR) can help you to shorten the throughput times at the vehicle scale to approx. 60 seconds per weighing and at the same time increase the operator comfort of your system. In connection with our STX self-service terminals, the driver can carry out the weighing completely independently and does not have to leave the vehicle at any time. The operating staff is only called in in the rarest of cases and can concentrate on more important tasks. Long queues in front of your vehicle scales and annoyed drivers are a thing of the past.
What a process flow could look like …
---
The driver drives onto the scales and the traffic light turns red
The weighing system recognizes the license plate number of the vehicle and compares it with the database
The driver checks the proposed weighing data from the system and, if necessary, can use them. Correct on the STX terminal
When the driver confirms the weighing data, the weighing is carried out and a weighing receipt is printed out
The traffic light turns green and the driver leaves the scale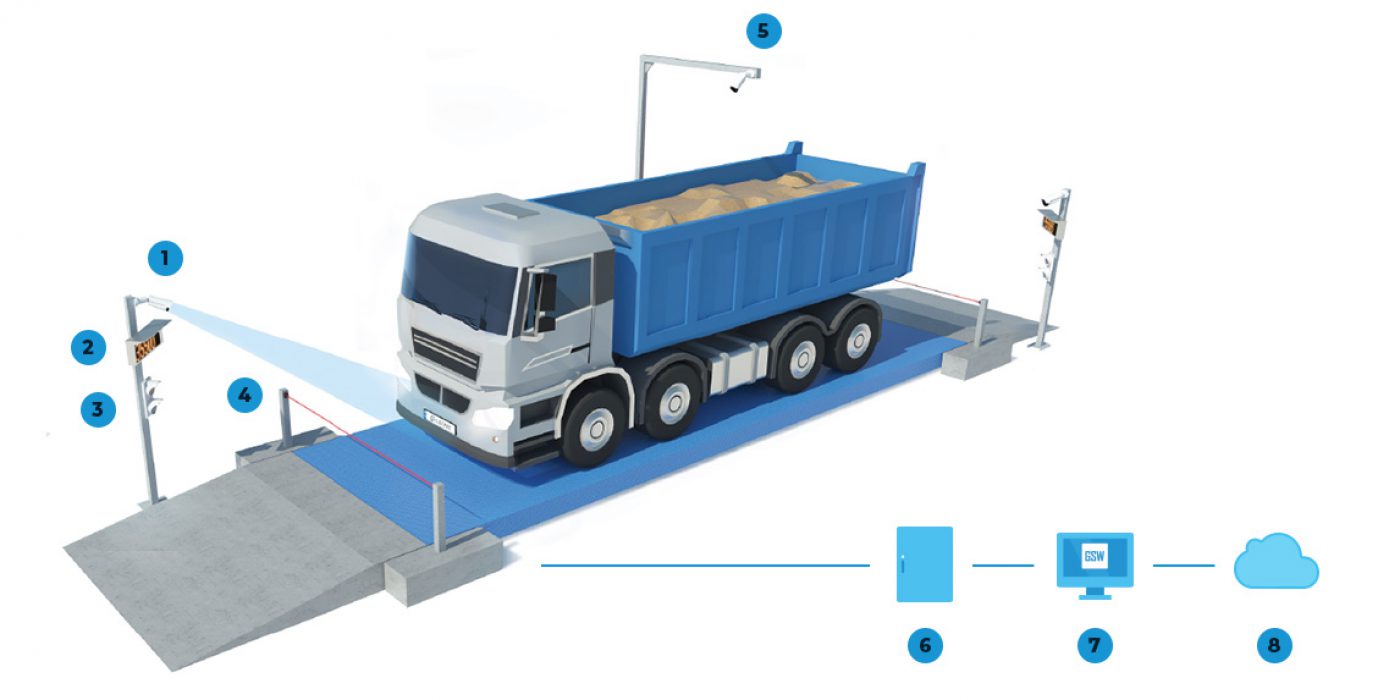 GSW weighing system with ANPR
The heart of the weighing system with truck license plate recognition (ANPR) is the GSW weighing software with a powerful graphics engine. The GSW weighing software is connected to the peripheral devices and controls the background processes.
ANPR camera
provides images for truck license plate recognition
LED remote display with traffic light
displays the weight and information for the driver
STX self-service terminal
allows input of weighing data and triggering of weighing
IP camera
provides pictures of the hold
Server PC
with GSW weighing software and ANPR engine
Cloud server
Database synchronization for remote access to weighing data
Do you have any questions? We would be happy to advise you!